Pacific Coast Shredder Repair Company was started in 2004 due to customer demand for authorized factory service technicians within hours of their location. In some cases customers have reported that it can take 1-2 days before they could see any service technician on site. Pacific Coast Shredder Repair Company is a mobile, full service shredder repair and service company.
Our repair technicians have undergone several hours of factory training and specialize in Collection Truck, MDS Truck and plant based shred system repair and service. We have offices in Hayward, CA and San Marcos, TX; from these locations we can provide service anywhere west of the Mississippi river. We have preventative maintenance programs developed for most shredder and collection trucks as well as for plant based shred systems.

We carry several repair parts for the more common types of equipment and the consumables required to complete the PM Service. The PM Service includes an in-depth detailed inspection of the entire shred/collection system to include oil levels, hydraulic lines and clamps, bearings, hoist/walking floor and safety equipment. We change the hydraulic filter/filters, as required and re-tension/torque knives. We also go through and repair any small items noted on the inspection; air leaks, lights, loose drive or lift chains, light welding etc...
Our goal is to reduce equipment downtime, which could result in customers lost revenue and increased operating costs. We've been contacted by several of the major equipment manufactures to provide service for their current customers or to perform warranty maintenance as a factory representative.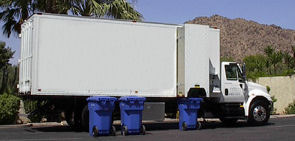 The following is a list of manufacturers we currently represent: